Diseños de Ricosoundsnet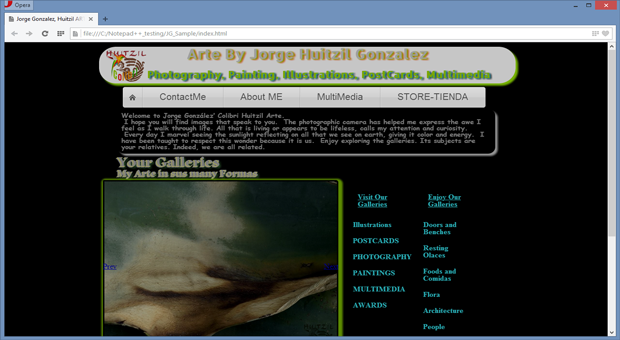 Here at Ricosoundsnet we are creating simple yet creative web sites for individuals and small businesses, to showcase their services, products, and art. We can work with your designs and ideas to make a good presentation for the world wide web. We are constantly learning the latest on Informatiion Technology to make sure you web site it's up to the highest standards so your products and services can be view it on any screen (Mobile or desktop).
EL equipo de Ricosoundsnet nos ponemos a sus ordenes para crear paginas de Internet tanto para individuos como para pequenas empresas para mostrar sus productos, servicios y artesanias. Nosotros podemos trabajar con sus ideas para disenar una pagina con los mejores adelatos de la tecnologia para que se pueda ver tanto en telefonos, tabletas como en computadoras de oficina o en su casa.